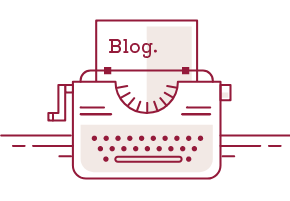 Does Your Organization's Story Precede Its Reputation?
by Zoe Grant
What made you pledge four years of your life to a college? Maybe you were intrigued by its academic prowess, or perhaps you were hoping to join Greek Life. It's possible that your parents only gave you until the end of the week to decide, because if you don't make a choice now, everyone at the reunion this weekend will try to influence your decision, and you know how pushy your family can be.
What makes it even harder to choose is the fact that most colleges use generic language to promote their institutions, resulting in a brand story that is not aligned with students' real-life experiences. College and university positioning plays a big role in this crucial decision with which many young people are faced. It seems in everyone's best interests to accurately portray the institution, rather than using boilerplate messaging to attract students that may end up transferring once they discover the truth—but institutions are desperate to drive enrollment at any cost, even if it impacts retention down the line. Ultimately, organizations struggle when their story is inconsistent with customer experience.
West Virginia University has distilled its key brand messaging into the following phrase: "At West Virginia University, we relentlessly pursue world-changing discovery and innovation, academic engagement and excellence, so that we are the economic and social engine for our state. We do it with what we call RUGGED DETERMINATION." This statement is alleged to be a culmination of what the university wants its reputation to be, as well as what it aspires to be. As far as its reputation goes, WVU says that it alters its language depending on its desired audience, leading to an inconsistent brand story. When addressing current students, faculty, and staff, messaging tends to focus more on upcoming events at the university and recent success stories of WVU affiliates. When targeting prospective students, WVU's story hinges upon "optimism and hope for the future." Messaging related to the government and policymakers claims that the university aspires to "elevate the entire state through healthcare, energy, natural resources, and innovative research." Technically, this mixed positioning does relate back to WVU's key messaging statement, but it lacks consistency—inevitably confusing its audience and affording them false expectations. Not only is WVU's story in conflict with itself, but its messaging is dramatically different from the widespread perception of WVU.
When one Googles the phrase "West Virginia Party School," the results offer numerous articles affirming this reputation. In the 2019–2020 school year, WVU was named the number-four party school in the U.S. by the Princeton Review. Some believe it deserves a first-place distinction, as per the article The 10 Things That Solidify WVU As The Number One Party School In America, in which WVU tailgates are described as "one of the craziest in America," and their football games of a magnitude never before seen. Maybe this could be said of any Big 10 school, but WVU students are also known for their proclivity toward rioting. Reasons for student-led riots range from a football victory over a rival school to the assassination of Osama Bin Laden. This behavior is only reinforced by the "free drinks on Thursdays" promotion at multiple local bars and the public acknowledgment of WVU's world record for "most Fireball shots consumed in one night." Admittedly, this feat is impressive, but cannot be classified as the "world-changing innovation" of which WVU claims to be in pursuit.
Despite the fact that consuming an ungodly amount of Fireball shots in one night is an incredibly prestigious achievement, 25 percent of students at WVU end up transferring. This is a much higher percentage than comparable universities—those that boast similar acceptance rates, tuition rates, class sizes, and yes, even similarities in how hard they party. WVU does not align its brand story with students' lived experiences; this is what leads to high transfer rates and ongoing grievances with the school itself. Students have posted several complaints about WVU, detailing its excessive party culture and its outrageous class sizes. If WVU has continuously maintained the highest transfer-out rate among comparable universities despite its peers' similar class sizes and equally prominent party culture, it demonstrates that students believed a brand story that had been carefully tailored to their interests, and were met with disappointment upon discovering how WVU misaligned with its own messaging.
When it comes to meeting customer expectations, organizations need to ensure that they actually understand what customers expect of them. When organizations take the time to evaluate how story impacts retention, "companies can stay competitive, differentiating themselves in the market and cultivating loyal clients who trust the company." The companies that consistently satisfy their customers take time to analyze their customers' buying journeys and feedback. Because customers are constantly presented with an endless array of options, it is imperative that companies and organizations understand what their customers expect of them—because when they don't, the customer will absolutely leave them for someone else, as evidenced by WVU's high transfer-out rate.
As demonstrated with WVU, when a company's product or service is misaligned with its brand story, this leads to customer churn and disappointment. Pepsi's brand personality is described as intelligent, youthful, and fun—which is ironic, considering there was nothing intelligent, youthful, or fun about its 2017 "Live for Now" commercial starring Kendall Jenner. It's safe to say that most people over a certain age have, at some point, seen or heard of this commercial… but because everything that happened before 2020 was a lifetime ago, here's a memory refresher. The commercial first shows Kendall dolled up with a blonde wig, posing for photos while a crowd peacefully protests in the background. People are holding signs that say things like "Join the Conversation" and "Love." After a beat, someone beckons for Kendall to join the protest and she makes her way into the fray, taking off her wig and makeup and magically changing into a Canadian Tuxedo. Kendall then hands a can of Pepsi to the police officers who are lined up in front of the protest; people cheer, and the officer smiles. The screen reads: "Live bolder. Live louder. Live for now."
This was a terrible move on Pepsi's part, not only because of its inherent insensitivity but because it was deeply misaligned with its brand story. Pepsi's mission statement is: "Create more smiles with every sip and every bite." This lighthearted mission is fitting for a beverage and food company—it has absolutely no correlation with politics. Pepsi should never have taken a position on police brutality; it was abundantly clear that this stance was merely performative in addition to poorly executed. If Pepsi aimed to align with its mission statement, this attempt failed miserably, having only served to stir up controversy and offend its customers by releasing a commercial about police brutality on the anniversary of Martin Luther King Jr.'s assassination. After this commercial aired, the majority of social media sentiments towards Pepsi became overwhelmingly negative; for example, Bernice King had a tweet go viral that poignantly criticized the commercial. As a result of King's tweet and many others publicly shaming Pepsi, its brand value dropped four percent. This incident proved that when a company's brand story is completely discarded, consumers will respond by losing faith in the organization, as evidenced by Pepsi's commercial.
Pepsi failed to take into account its customers' expectations of its brand, nor what its customers need from the brand. Part of understanding customer needs is addressing how customers' perceptions will change in relation to what an organization does. When a company is able to both understand customer expectations and cater to changing customer perceptions, customers will feel like "they are connected to the … brand, feel that they made a good decision to interact with the brand, and are quite likely to purchase … products in the future."
An example of a company that was able to live up to its customer's expectations, even in dark times, was Johnson & Johnson. In the early 1980s, "Tylenol Extra-Strength capsules [were replaced] with cyanide-laced capsules … and deposited them on the shelves of at least a half-dozen or so pharmacies, and food stores in the Chicago area. The poison capsules were purchased, and seven unsuspecting people died a horrible death." This horrific occurrence was in polar opposition to Johnson & Johnson's positioning: "From the day you're born, Johnson & Johnson never stops taking care of you." In the face of tragedy, Johnson & Johnson continued to uphold its caring reputation; its Damage Control team's first order of business was figuring out how to protect the public. Johnson & Johnson ended up making the first recall in history and spent more than $100 million to execute the recall and relaunch Tylenol with better safety measures. Afterward, it only took two months for Johnson & Johnson's stock to fully recover.
Johnson & Johnson fully catered to its customers' expectations by aligning with its messaging—even when unforeseen circumstances could have drastically impacted retention. Furthermore, it demonstrates that Johnson & Johnson's first priority was to handle its customers' expectations. The company was able to bounce back relatively quickly despite the catastrophe, as evidenced by its stock's recovery. This goes to show that when an organization aligns with its brand story, customers are willing to remain loyal no matter what.
Similar to Johnson & Johnson, there are a variety of ways in which USC students and alumni lived experiences aligned with the University of Southern California's brand story. Because these experiences are fundamentally story-aligned, USC has an exceptionally low transfer-out rate of nine percent. For example, USC's mission statement speaks to the way that USC's community creates opportunities for each other. A student said, "The best thing about the school is the strong network among its current students, faculties as well as its alumni, which creates a lot of opportunities for us to do what we've longed to do." Through its faculty's enrichment of the students, students are then equipped to take advantage of the opportunities offered to them through their USC network.
USC alumni continue to contribute to the cultivation of both the USC network and their community. When it comes to cultivating the USC network, Jules Buenabenta has used his position on USC Associates' Diversity and Inclusion Committee to "strengthen and expand the bonds between the university and the Latino community." As for strengthening the general community, Mike Nyeholt has created a program and scholarship fund for physically challenged athletes. This fund has "raised more than $25 million and awarded scholarships to 256 student-athletes at 134 universities nationwide." As demonstrated by two of the many accomplished alumni, USC's brand story of community and enrichment aligns with students and alumni's lived experiences.
According to another student, "This school is the perfect fit for so many different people because it has so many different things to offer! Great academics, a wealth of extra-curricular organizations, community service, the benefits of living in Los Angeles … One of the best things about this school, for me, is the flexibility and encouragement they offer students who want to try many different things." This lived experience aligns with USC's mission statement: "… the development of human beings and society as a whole through the cultivation and enrichment of the human mind and spirit."
USC offers a wide variety of story-aligned experiences to its students, meaning that USC's customer experience remains in direct alignment with its brand pillars. Another student echoed a similar sentiment, stating, "It is really rare to find a school so well balanced; we have incredible faculty but we also have a great football team; we have a vibrant Greek system and at the same time there are plenty of organizations to join if you don't want to get involved there." By offering such a diverse array of activities and story-aligned organizations, it's no wonder that USC has an exceptionally low transfer-out rate. When an organization ensures that customer experiences align with its brand story, it can expect high customer retention as a result.
Whether it's paying thousands of dollars for college tuition, buying over-the-counter medicine, or grabbing a soda at a concession stand, organizations will face inevitable repercussions if their stories are misaligned with the customer's lived experience. A clear, compelling brand story can drive high customer retention rates, organizational transformation, and long-term success—and without it, the results may be far more disastrous than some harrowing paperwork.
Zoe Grant is a brand storyteller at Woden. Want to stay connected? Read our extensive guide on how to craft your organization's narrative, or send us an email at connect@wodenworks.com to discuss whatever your storytelling needs may be.