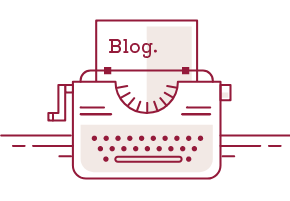 How Serial Captured the Perfect Audience and You Can Too
By Dani Bingaman
Everyone has a story – is a phrase that many, if not all of us, are familiar with. The phrase is used in a plethora of ways, referencing one specific instance or years worth of experiences that make up the persona of each individual. It is with questions like "Why are they here?" and "How did they get here?" that we are able to answer the question we all strive to learn about our peers: "Who are they?"
The art of personal storytelling has transformed throughout the years by way of technology. With social media platforms such as Facebook, Twitter, Reddit, and of course podcasts the individual has gained access to the largest storytelling platform in the world — the Internet. Now we can not only read about the individual but we can visualize them, see past and present information and photos, and, with most recent technological developments, we can even watch a live stream video of their lives. The online storytelling phenomenon has allowed individuals to reach more audiences, related or unrelated to their purpose, than ever before. What does the increase in audience mean to the individual with the story? Does the ability to reach a larger, more diverse audience change the purpose and expectations of storytelling?
Sarah Koenig, host of Serial, a podcast featured on This American Life, has unknowingly answered these questions. Serial, Season One, is a series that covers the story of a young Adnan Syed. Syed was convicted of killing his ex-girlfriend Hae Min Lee in 1999 at the age of 17. The series dives into the events of that day and circumstances that caused prosecutors to successfully convince a jury of his alleged guilt. In the case of Syed, Koenig created an unprecedented phenomenon by taking a closer look at the details of his story and telling it to a new audience through a new channel with a different tone. In 1999, the story told by the prosecutors and antagonist, Jay Wilds, was told with such conviction and to such a willing audience, that no one really questioned the outcome. In 2012, Koenig told this same story in such a skeptic tone to a completely different and broader audience through her podcast that it brought on a call to action by her podcast followers after the series ended. Koenig's listeners weren't being told what to think, they were being told to think. She let them come to their own conclusions, which engaged them in a social justice movement that took the Internet by storm. Listeners took to Reddit to share theories, Facebook and Twitter to share opinions, and even called lawyers to action, finding missteps in the case, which ultimately granted Syed a new trial.
Koenig utilized this innovative platform to tell a story — to tell Adnan Syed's story. Her attention to detail and intriguing manner of delivery produced an involved and passionate audience. An audience of thinkers. An audience eager to learn more. An audience that was Syed's best audience and last hope for a fair trial. The creation and success of this podcast paved the way for future storytellers to utilize social media and technology as the means through which they can communicate their stories and find their best audiences.
Who is Adnan Syed? With the help of Sarah Koenig, the world will know the answer to this question and has come together to obtain justice, to exonerate his name, and to rewrite his story.
Dani Bingaman is an Associate at Woden. Whatever your storytelling needs may be, let Woden help. Download our free Storytelling Blueprint, or send us an email at connect@wodenworks.com to discuss how we can help tell your story.