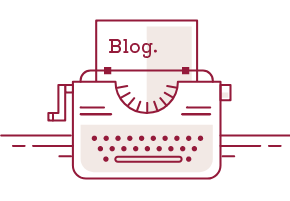 The Authenticity Filter: What's Genuine in the Instagram Age
By Hannah Landers
McDonald's has long been plagued by a "pink slime" problem.
Following a 2011 episode of chef Jamie Oliver's Food Revolution, audiences were up in arms about the ground beef industry using ammonia-treated lean beef trimmings in the creation of hamburgers and other food products — including those at the global fast food chain. Although McDonald's quickly released an announcement that it stopped using "pink slime" midway through that same year, the chain has continually battled rumors to the contrary ever since.
McDonald's has never promised its patrons a healthy, well-rounded meal, but its brand was built around the nostalgia of a hometown hamburger stand that made up for its limited menu — burgers, fries, beverages — with quality and convenience; it became a beacon of familiarity and wholesomeness in an increasingly fast-paced consumer marketplace.
Customers expected to enter a McDonald's and leave with the hot, juicy Big Mac depicted in countless advertising campaigns, fully "lovin' it." Instead, they received a pale, thin, ageless burger patty covered in wilted lettuce. The "pink slime" debacle only confirmed customers' disappointment: The "authentic" McDonald's isn't the publicity photos; it's the sad mess of meat and bread in front of you.
Brand authenticity has been increasingly important for consumers; a 2014 study by communications agency Cohn & Wolfe revealed that 63 percent of global customers surveyed would purchase from a company they perceived as authentic over competing brands.
But when it comes to this demand for brand "authenticity," is this what customers really want? Perhaps consumers are more interested in the perceived sense of reality in branding — a sort of manufactured reality. As Inigo Montoya might say: "I do not think [that word] means what you think it means."
After all, this preference comes at a time when the content that people interact with becomes more and more staged, filtered, and altered to project the reality that the user wants others to perceive. A business colleague isn't going to take photos on her family vacation to the Bahamas of her young son's raging tantrums on the beach or the motion sickness she got on a boat ride; her Instagram and Facebook posts are going to be all smiles and scenic settings — precisely staged and given the Ludwig filter to maximize the colors of that sunset.
Luxury brand Shinola, although certainly not as well known as McDonald's, has a sheen as shallow as an Instagram filter. A watch and leather goods maker out of Detroit, the brand has built its story around quality craftsmanship and the gritty revival of American industrialism; it has been repeatedly hailed as an "American success story" by countless publications and even former U.S. presidents, and raked in $100 million in 2015. And although they're identified as one of America's leading "authentic" brands, Shinola's billionaire founder, Texan Tom Kartsotis, has openly admitted that much of that story is smoke and mirrors. Sure, the goods are created in a factory in the Motor City. But the rest of the company — even down to the name — is an exercise in branding.
Shinola's success begs the question: Do consumers really want authenticity as much as they think they do? Instagram feeds and carefully developed branding materials mean people expect to see aspirational, feel-good content, even if the reality is far less rose-colored (literally). When Jamie Oliver's TV show revealed the ugliness behind McDonald's wholesome hamburger and fries persona, it was a blow that was hard and lasting; once the company's manufactured reality was shattered, its attempts at transparency ultimately revealed even more culinary ugliness in the form of chemical additives, inhumane animal treatment, and more. Shinola, on the other hand, has cultivated its brand and its business around a manufactured authenticity of vintage, gritty roots and a feel-good story of American revitalization. It may not be "authentic," but it sure as hell looks really good — way better than chickens jammed into too-small cages.
So, what's the formal definition of brand authenticity?
In the same 2014 study by Cohn & Wolfe, behaviors like "Communicates honestly about its products/services," "Communicates honestly about its environmental impact and sustainability measures," "Acts with integrity at all times," and "Is clear about — and true to — its beliefs" were four of the six most important behaviors for companies to display according to a global audience of consumers — all of which are tied to the concept of authenticity. A follow-up report by the same agency in 2017 defined authenticity as possessing three key traits: reliability, respectfulness, and reality.
Authenticity isn't a substitute for culture, but don't tell that to Yoplait. After parent company General Mills witnessed the proliferation of Chobani, Fage, and Dannon's Oikos, Yoplait decided to compete for Americans' newly developed taste for Greek yogurt. But consumers ultimately rejected Yoplait Greek, and Yoplait's overall sales continued to decline more than $100 million since 2010.
Having specialized in runnier, sweeter yogurts for much of its existence, Yoplait's attempt to create its own version of thick, tart Greek yogurt wasn't able to successfully appear authentic. From the halfhearted name (Yoplait Greek) to the generic-looking cups (think Grecian columns), there was an astounding lack of carefully thought out aesthetics and branding behind Yoplait Greek.
Yoplait went back to the drawing board in order to truly compete with the Chobanis of the world, and found a solution 1,100 miles from the Grecian coast. Launched in 2017, Oui is Yoplait's line of French-style yogurt resulting from their executives' long study of "the science of manufacturing genuineness."
Rooted in Yoplait's history as a dairy cooperative in the 1960s, Oui eschews the big batch method of traditional yogurt-making and instead is done the French way: adding all the ingredients into smaller, individual serving size containers and then allowing them to culture.
While Oui is no more "authentic" than Yoplait Greek in that both are mass produced by one of the largest food manufacturers in the U.S., General Mills CEO Jeff Harmening reported that its launch "exceeded expectations," and it's not difficult to understand how that happened. Packaged in romantic glass pots topped with a charmingly illustrated lid and slapped with a seemingly hand-written label, Oui is overtly Instagram-able — as proven by the brand's active Instagram account, which has amassed more than 12,000 followers since its first post in June 2017.
Yoplait created an entirely separate website for Oui on which it talks about its "simple, non-GMO ingredients" and expounds on the "pleasure" at the center of the French lifestyle and French food. The brand even went as far as partnering with popular lifestyle blogger Emily Jackson to hold a grand brunch to celebrate Oui's launch, which included plenty of photo ops, a fresh flower bar, and heaps of pastel.
Ultimately, Oui comes off as a product that you might be able to find (and snap an artsy photo of) at your local farmer's market — despite the fact that it comes from one of the world's largest food companies responsible for peddling Lucky Charms and Totino's Pizza Rolls. Yoplait's launch of Oui wasn't authentic — there's not an artisanal yogurt maker in a picturesque French town allowing each little pot of Oui to culture to perfection. But high aesthetics and a captivating story gave it a carefully manufactured authenticity — even if it was anything but.
Those brands serious about converting capital into the perception of authenticity have come to rely on the paid influencer. A 2016 survey conducted by Collective Bias revealed that 30 percent of consumers are more willing to purchase a product that has been endorsed by a blogger rather than a celebrity. The coveted 18-to-34-year-old demographic most preferred this form of peer endorsement. Brands reach out to social media users with a high follower count of devoted fans, paying them to promote their products or services; the usage may appear genuine, but the careful placement and immaculate photos ring as anything but authentic. It seems to pay off, though; 94 percent of marketers in various industries view it as a successful strategy.
Perhaps this is because, although consumers claim to value authenticity, they actually prefer the brand influencer's manufactured reality, in which life is more beautiful and highly aspirational, where photos of lavish vacations, delicious-looking food, and attractive, affectionate partners reign, and where any kind of product placement is presented as a way to purchase a little piece of that influencer's charmed lifestyle. We would rather have the carefully curated and impeccably edited version of reality — even if it doubles as a candle ad — that we can aspire to and find little hints of an influencer's personality in than simply a context-less photo of a candle.
And we balk at any disruption of that manufactured reality. Lord & Taylor found itself embroiled in legal trouble after asking numerous fashion bloggers to post an Instagram wearing the same dress without dictating that the bloggers identify the post as a sponsored ad. Amused followers noted the ubiquity of the dress across so many different accounts, while others expressed annoyance at the bloggers' lack of authenticity in the post. ("Why is @lordandtaylor and @caraloren not following the law?" wrote one commenter.) Outrage or amusement, the omnipresent nature of the dress shattered that sense of manufactured reality of personal style and taste that followers got from the influencers' Instagram accounts.
Ranking third on Cohn & Wolfe's most authentic brands in the U.S., Burt's Bees maintains a strong purpose statement that stresses sustainability and promotes a strong company culture. Yet consumers might not rank the brand so high on the authenticity scale if it didn't have all the right aesthetics to back that up. As much as Burt's Bees' leadership might be truly committed to making the world a better place, they have the branding to make it look like they are, and, often, that's what really matters.
Many consumers today place a high value on brand authenticity, but that's not reflected in the way that they often shower likes, engagement, acclaim, and, most importantly, dollars upon brands and paid influencers that present a carefully contrived reality. In the age of Instagram, some consumers seem more interested in whether or not brands are staying true to their manufactured version of reality — not necessarily an accurate reflection of what that brand really is. So go ahead, choose your filter.
Hannah Landers is an associate at Woden. Whatever your storytelling needs may be, Woden can help. Read our extensive guide on how to craft your organization's narrative, or send us an email at connect@wodenworks.com to discuss how we can help tell your story.