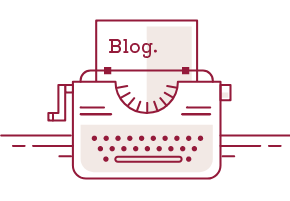 The Game of Continued Connections
Aligning Innovative Product Extensions With Story
By Dante Pannell
Who could have predicted that a cheese-flavored lip balm wouldn't completely take over the world?
The origin story of Cheetos is one part myth, one part military, and one part ingenuity. America's favorite cheese-flavored snack food was conceived as the same time the US military was developing dehydrated dairy products; a potato chip entrepreneur, Charles Doolin, was also trying to incorporate cheese into his products at snack food conglomerate Frito-Lay.  Doolin believed the military's newly discovered cheese powder could serve as a viable alternative to the more laborious effort required to make snacks with standard cheese.
By taking this powdered dairy product and tossing his chips in it, Doolin could lower the cost of ingredients, shipping, and storage. And, as Doolin was already military supplier, he knew exactly where to sell tins of his new snack. In 1961, Frito-Lay became the first seller of this cheesy snack food—Cheetos— and it became the leader of a flavor revolution.
Fast-forward sixty years: of interest in lip-care products. Frito-Lay decided to attach the Cheetos brand to a lip balm that would smell and taste just like its signature snack in an attempt to capitalize on the trend. It bombed completely.
The extension of a story can be a powerful thing—there's a reason Hollywood has such an affinity for sequels. For brands like URBN Outfitters and Nintendo, their stories expanded alongside new products that pushed the limits of who they were and what they were known for. Many brands make the decision to expand based on market opportunity. But, the difference between success stories, and failures like Cheetos', isn't rooted in market share—it comes down to the core story of the brand and whether customers see the brand's extension as consistent with why they developed affinity in the first place.
Lifestyle company URBN started Nuuly as an extension of their already established story in the retail space, Urban Outfitters. Per "Urban" legend, founder Dick Hayne, his University of Pennsylvania roommate Scott Belair, and close friend Judy Hicks had an idea for a retail shop that would appeal to their peers. The store, Free People, offered second-hand items like clothing, jewelry, and furniture to college students, but unlike traditional thrift stores, packaged them in a contemporary shopping environment that looked and felt like the aspirational ideal of undergraduate living. The brand's emphasis on experience was a catalyst for growth, and the name Urban Outfitters was adopted as the brand expanded beyond its college student audience and base in Philadelphia.
URBN, as the parent company eventually became known, was no stranger to brand extensions when it launched Nuuly in mid-2019, having already found success with other brick-and-mortar brands such as Anthropologie and Terrain. URBN made it very clear that Nuuly, an online, subscription-based clothing rental company, was a new direction for its customers, but that it was close to what they already loved about Urban Outfitters, even if packaged very differently.
On Nuuly's website, the "Our Story" page confronts this direction head-on, while making a point to align with what customers have historically loved about URBN: "Launching a clothing rental subscription service might seem a bit unusual move for a company known for experiential retail concepts. But it's right in line with our mission since 1970: encouraging customers to express themselves through their wardrobes and spaces they keep."
Although Urban Outfitters has largely given up on selling second-hand items, the design and product mix in its stores are carefully curated to give even new goods a feeling of nostalgia, warmth, and discovery. URBN has always been about sending customers home with these goods permanently, so it knew a rental-based approach would catch many of its current customers off guard. However, it also knew that it was experience and product mix that mattered most to their customers after spending five decades learning, understanding, and meeting their needs. The story extension wasn't about renting URBN clothes instead of buying them—it was about creating an even larger number of opportunities for expression.
Nuuly's Director of Marketing and Customer Success, Kim Gallagher, observed the story extension was born when URBN saw a change in its customers: "We looked at how the retail landscape was changing, [and] we felt the subscription business really tapped into some key customer desires." Unlike other subscription services, which might try to mimic the product curation of the Urban Outfitters store, Nuuly tapped into a more primal aspect of the brand: reinvention. Just as college students flocked to Free People decades ago to reimagine themselves as newly-minted undergrads, clothing rental allows the Nuuly customer to reinvent themselves every week.
Urban Outfitters found a way to extend its story out from the four walls of its stores to provide a new experience for customers who wanted to express their individuality. Nintendo decided to expand its brand in a similarly mobile way, extending the feeling the "Nintendo Entertainment System" (NES) gave gamers far past the limitations of the family television set.
Nintendo completely transformed the public's idea of what video gaming was capable of. This shift in public perception can be credited to the introduction of the NES in Japan in 1983, and in North America in 1985.
The NES was launched at a time where video game consoles were becoming highly accessible. Nintendo wasn't first to market with a home console, and faced stiff competition from players like Atari and Sega, but Nintendo chose to lean on sophistication to make its console more acceptable to more mature gamers who would buy a console for their home, as well as kids (who composed the bulk of the gaming market at that time). This mix of audiences powered the NES to 60 million consoles sold in North America alone. The NES transformed any living room into an arcade experience that continues to define the console market well into the 2020s.
As the NES was moving millions of units worldwide, Nintendo's famed designer and engineer Gunpei Yokoi had a chance moment: while observing a fellow train commuter trying to entertain himself with the pocket calculator, he immediately thought that there must be a way to provide a better mobile arcade experience. Over the next four years, Yokoi and his partner Satoru Okada worked on developing a pocket-sized system that could take the same home arcade experience the NES had created, and extend that euphoria beyond living rooms.
Both engineers struggled to develop a device that was handheld, but still incorporated powerful technology paired with a screen to match the level of entertainment Nintendo customers had become accustomed to. After many iterations and moments of repositioning, the "Game Boy" was introduced in 1989, with a durable handheld build and similar capabilities as its much larger and immobile predecessor, the NES. There had been other, less sophisticated handheld games to their point, but the Game Boy appealed to the same story as the original NES: it was a portal to endless worlds, characters, exploration, and achievement.
As a product extension, the introduction of the Game Boy wasn't just a new way to game. It took the same feeling and connection customers had with Nintendo's story and allowed them to live out this experience anywhere they chose to bring it along. The Game Boy sold over one million unit in the first few weeks it was available. It would have been simpler for Nintendo to mimic its competitors at the time and offer handhelds specific to one game, but the brand's story had always been about gaming as a platform: the extension worked because instead of pursuing quick market-share gains with a number of devices, it launched the one most consistent to what its customers valued.
Which, of course, is why Cheetos lip balm was never destined to be a success. Cheetos are an indulgence, one so messy that the ritual of licking residual cheese dust off one's fingers is as essential to the product as the snack itself. Customers were never going to associate Cheetos with lip protection or a health benefit.
Extending a story begins with a clear understanding of why that story matters in the first place. New products and experiences must provide loyal customers a natural extension of the story that captivated them in the first place—their enthusiasm and evangelism is required to attract newcomers. Alignment with the brand story is what kept Nuuly from being just another clothing rental or Game Boy from being just another hand held. And, it's why Frito-Lay stopped making lip balm.
Dante is an associate at Woden. Want to stay connected? Read our extensive guide on how to craft your organization's narrative, or send us an email at connect@wodenworks.com to discuss whatever your storytelling needs may be.