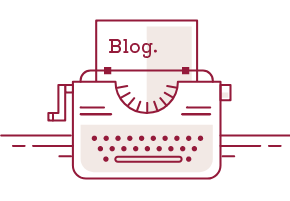 The Sweet Smell of Story
How One Mall Retailer's Holistic Embrace of Story Helped it Survive the Retail Apocalypse
By Hannah Landers
Tucked away in shopping malls across America, past fast-fashion retail chains on their last legs and once-beloved department stores, is a storefront crowded with customers. These shoppers browse colorful displays of body lotion and scented candles, as chipper, aproned sales associates move about the floor, ready to offer a basket to an overloaded shopper or to point in the direction of the sale items at a moment's notice. The line of customers at the register snakes into the depths of the product displays, and after checking out, they leave holding gingham bags loaded with Warm Vanilla Sugar-scented hand soap and Twilight Woods body spray.
At a time when brick-and-mortar retail has been pronounced dead multiple times, Bath & Body Works is not simply surviving the slump; it's thriving in spite of it.
Amidst more than 9,300 retail store closures in 2019—including mall staples like Gap, Gymboree, and GameStop—Bath & Body Works made plans to open or renovate more than 200 locations, adding to a roster of 1,700-plus stores in the U.S. and Canada alone. Bath & Body Works' success is not a flash in the pan; it posted 40 consecutive quarters of sales growth heading into 2020.
This success has baffled industry experts. In an interview with The Washington Post, Forrester analyst Sucharita Kodali called the company a "head-scratcher" for bucking retail trends, adding that "there are so many things going against the company," including that it's a store primarily found in shopping malls, and that it's selling personal care products that can be purchased just about anywhere—and often for less.
For everything going against Bath & Body Works, it has one characteristic that sets it apart from its peers: its uncommon commitment to storytelling, in interactions with both employees and customers. Rather than relying on percent-off coupons and trendy new products to stave off the retail apocalypse—although some of those strategies are employed, they are used to support the narrative that the brand is telling—Bath & Body Works has instead forged an emotional, story-driven connection with those audiences who serve as the company's primary advocates.
The Bath & Body Works origin story is far from glamorous; the brand was originally sold in Express stores during the 1990s, when both brands were owned by the same parent company, L Brands. Originally, Bath & Body Works marketed itself as "dedicated to preserving the earth," and built its brand around a commitment to natural ingredients and a strong stance against testing products on animals.
This approach—and Bath & Body Works' original earthy logo—sounded eerily familiar to Anita Roddick, who is the founder of The Body Shop, a British cosmetics and personal care company. So familiar, in fact, that Roddick sued the company and forced it to rethink its branding.
So, Bath & Body Works turned to Kate.
Who is Kate? As one former Bath & Body Works employee explains: "Kate grew up on a farm in the Midwest and loved to make her own beauty products using the natural ingredients she found around the farm. She went to college and majored in biology so she could learn more about the beneficial properties of these natural ingredients. When she graduated, she decided to open up her own store to sell her homemade, natural beauty products." Kate is also entirely fictional.
While most customers are unaware of Kate's story when they're looking to restock on shower gel, the story of Kate was the foundation of Bath & Body Works' strategy and resulting growth. The company created Kate as a proxy for everything that Bath & Body Works would come to stand for; she is a warm, relatable, and accessible individual that employees could channel in order to align their own interactions with customers with Bath & Body Works' folksy brand.
In fact, as the same former employee notes in a blog devoted to celebrating Bath & Body Works, employees were told to see every store as "Kate's home," and treat customers accordingly—as guests. This story-driven approach extended into the design of its stores, enhancing the power of the fantasy. The Bath & Body Works stores of the 1990s and early 2000s were fitted with accents like gingham and hardwood—the kind of design found in Kate's heartland home. The displays were laced with florals and other natural elements, with plenty of "testers" that customers were invited to try in order to discover their signature scent. Sinks were dotted throughout the store, both to try out the brand's many scented hand soaps, and to wash off any unwanted lotions or sprays.
Kate became Bath & Body Works' authenticity barometer; the company's 1997 annual report stated that all employees were familiar with Kate's values and the things that were important to her, and that actions were taken based on whether or not they were something that Kate herself would do.
But even the most successful brands have to evolve with changing consumer demands to stay relevant and retain their success, and Bath & Body Works is no exception. In 2016, the brand underwent a major overhaul of its visual branding and stores. This involved separating Bath & Body Works into two separate stores: the original Bath & Body Works and White Barn, a retailer that primarily focused on selling large, three-wick candles at a premium price point. While many of the original Bath & Body Works stores ditched the down-home charm in favor of a more traditional and more modern retail look—including a new, sans serif logo—White Barn channeled all of the folksy touches of the original Bath & Body Works stores into its dark wood floors and displays, its antique-looking light fixtures, and the looping cursive of its logo.
Although this rebranding effectively removed much of the homespun simplicity that both customers and employees had come to associate with a trip to "Kate's home," the brand delivered this as an evolution, not a departure, from the vision of its fictional founder. With the same friendly faces and bottles labeled "tester" spread throughout the floor, and with the rustic White Barn storefront right next door, customers and employees alike embraced the changes. On the company's story-driven foundation, Bath & Body Works was able to adopt a fresher, more modern look without sacrificing its image as America's sweetheart of personal care.
If Kate's narrative was a strategic story that defined the employee experience at Bath & Body Works, the brand needed to apply that strategic narrative in a way that would inspire customers in the same way. Again, Bath & Body Works looked to Kate to create a story-driven approach to not simply create customers, but inspire brand advocates willing to tell the brand's story to their own networks.
This connection came down to the customer's experience with each scent the company created. Bath & Body Works' roster of scents is constantly changing and evolving, with especially hyped releases around the fall and the holidays. While these ephemeral product releases seem like the antithesis to creating lasting connections with customers, Bath & Body Works executive Tom Knotek explains that these seasonal scents connect with consumers emotionally.
"It has to do with emotional connections and rituals," Knotek told Racked in 2014. "That's the biggest thing with fragrances, attaching that emotional connection for the consumer."
Bath & Body Works takes full advantage of these emotional connections to turn an otherwise tired retail tactic—trendy releases of new scents like Pumpkin Cupcake—into an opportunity to imprint its story on its customers. Much like with the company's rebranding in 2016, Bath & Body Works uses Kate's story to guide customers in their relationship with the brand, evoking emotions and experiences that harken back to Kate's down-home, Midwestern life.
Even the seasonal scents that have little connection to something olfactory, such as Magic in the Air and Warm Autumn Glow, appeal to customers because of the stories that they're able to craft around these times of year—stories ripe with the potential for making lasting, emotionally resonant memories. One customer might be wearing Magic in the Air at the moment her longtime fiancée proposes to her at a holiday gathering. Another might catch a whiff of Warm Autumn Glow watching her young children race through a pumpkin patch. These moments forge a connection to that treasured story and the scent.
Customers are eager to participate in this kind of scent-based storytelling. One reviewer for the Hot Cocoa & Cream candle writes that the scent takes her back to her childhood: "My mother would steam milk, and add fresh chocolate curls for hot chocolate. The hot chocolate would sit on the stove and wait for us on a cold winter afternoon after sledding." In connecting the smell of Bath & Body Works' candle to a treasured childhood memory, this customer has created an emotional narrative that strengthens his or her relationship with the brand.
In the same Racked article from 2014, customer Cia Arielle shared why the company's Cashmere Glow scent—another that doesn't particularly ring any olfactory bells—is her favorite: "It's such a cozy soft fragrance. It's really feminine. On a cold fall day, I'll do the bubble bath and the cream. I'll put on leggings and a sweater and it just makes me feel comfy, but I also feel really pretty when I wear it."
From the name and smell of these Bath & Body Works products alone, Cia constructed an entire narrative around the scent hinging on the emotions that scent inspired for her, including a deep sense of comfort and confidence that comes from feeling "pretty."
With every new product, the company isn't looking to simply create something that smells good or looks pretty; rather, every new scent is an opportunity for the brand to ingrain itself in the lives of its customers in a way that aligns with the folksy story of the company's origins as told through Kate. In lighting a new candle or spritzing on a new body spray, Bath & Body Works as a company, its customers, and the employees who help them come together to tell an emotional story together—something that has not only led to the brand's outlier financial success, but has also spurred dedicated customer devotion in the form of diehard fan accounts and those who stockpile the company's products in an effort to experience limited edition scents before they disappear.
The sweet smell of success is a scent that has been long-lost for many brands that built themselves in shopping malls across America. While mall staples like Borders, The Limited, and Radio Shack have perished as consumers increasingly seek accessibility and affordability of online shopping, Bath & Body Works is a very notable exception, thanks to its use of story.
Brands that use storytelling to engage their audiences create more authentic, trust-based connections that can endure for years to come. For storytelling to be most effective, a brand must infuse it into all that it does, from the way that it speaks to employees to the way that it attracts and retains customers. By aligning its team and its customers alike, Bath & Body Works was able to not only inspire loyalty, but create brand evangelists—ardent advocates who believe in the message behind the brand so much that they spread it among their own networks. Bath & Body Works recognizes that brands trying to use story halfheartedly or partially simply won't pass the smell test.
Hannah is an associate at Woden. Want to stay connected? Add Hannah on LinkedIn, read our extensive guide on how to craft your organization's narrative, or send us an email at connect@wodenworks.com to discuss whatever your storytelling needs may be.