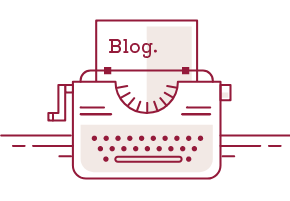 The Value of a Good Influence(r)
How B2B Companies are Embracing Influencer Marketing
By Lindsay Cottman
The word "influencer" tends to conjure images of Instafamous pseudo-celebrities shamelessly hocking products and goods to thousands of adoring followers. The very nature of influencer marketing lends itself well to the B2C space because these strategies rely so heavily on the public profile of the influencer. And let's face it — celebrities, athletes, and known trendsetters promoting the latest beauty or fashion must-haves tend to attract a wider audience than niche experts or tech bloggers posting about B2B products like enterprise software.
And yet, influencer campaigns don't have to be relegated strictly to consumer audiences. While it's true that most influencer tactics naturally align with the consumer market, B2B businesses can and should leverage relationships with influencers to generate brand awareness, and more importantly, trust.
Global software titan SAP has long used industry influencers to drive demand, and they continue to excel in this arena where so many other B2B enterprises fail, or fail to even try.
A recent customer event in Germany offered SAP the perfect opportunity to talk shop with experts who hold sway in the market. The company invited five influencers with expertise in everything from tech blogging to cloud computing to discuss topics like AI, machine learning, and IoT. These influencers took the conversation back to their audience, resulting in an explosion of online engagement. The event was trending in Germany for two solid days, with influencers driving 50 percent of all mentions of the event on social.
SAP took a similar approach at Sapphire NOW, the tech giant's largest event held annually in Florida. The event itself draws an average of 20,000 attendees, but at the latest conference, SAP was able to reach an online audience of as many as 100,000 viewers. They achieved this by selecting a team of 11 hand-picked influencers to answer questions submitted by online spectators via Facebook Live, and subsequently succeeded in engaging a virtual audience five times larger than they had at the event.
"SAP is one of the few B2B companies to really make good use of influencer marketing," explained Moses Velasco, Chief of Strategy at Socialbakers, in an interview with MarTech Series. "Not only do they work with industry influencers to build credibility with their audience, but they also work with global celebrities, like Justin Timberlake, who was performing at the event, to extend their reach across industries and age demographics."  Velasco said.
SAP capitalized on this content and has since repurposed content from the live videos to craft blog posts and other original thought leadership targeted at prospects and customers alike. An added bonus: Influencers promoted the video content that they helped to create on their own social channels.
"I treat influencers like clients," SAP's Senior Director of Influencer Marketing, Amisha Ghandi, said in an interview. "There should be business value to both parties."
Ghandi speaks often about the benefits of devising an influencer strategy, counseling B2B marketers on how to get their own programs off the ground. These conversations are sorely needed in the space — MarketingProfs reports that while 55% of B2C companies have ongoing influencer marketing programs, a scant 15% of B2B companies have integrated these types of initiatives into their overarching brand strategy.
With experts in nearly every market regularly engaging on social platforms and at industry events, this is a huge missed opportunity. B2B businesses need to understand that these channels can be leveraged to tell their stories in a uniquely human way.
Brands — even large-scale enterprise corporations — don't have to be perceived as cold, faceless organizations. Influencers offer a means to break free from this impression by granting companies informal access to their world, as told through the eyes of a real, relatable person.
Influencers spend countless hours developing new content and engaging their followers through photos, blogs, videos, and podcasts. They build active communities both online (through various social platforms) and offline (at events) around virtually any and every topic conceivable. As a result, their audience turns to them for everything from industry insights, to new product information, to sage advice on what they should or shouldn't be buying.
Given that they have already earned the trust of thousands, if not millions, of potential customers, it only makes sense for companies to use influencers as a means to amplify their story to targeted audiences in a way that no overt marketing initiative can replicate. By doing so, influencers can inject a much-needed shot of authenticity into any brand's image.
Okta, a B2B tech company providing identity and device management solutions to businesses, takes a slightly different approach by leveraging its existing customer base.
Rather than tapping a traditional influencer, like a tech blogger, content writer, or industry thought leader, Okta recognized that the customers they serve are influential experts in their own right. Not only are these customers able to articulate Okta's offerings, they can offer prospects a trusted view into how Okta can solve their problems, too.
Visual media almost always has a stronger emotional impact on viewers than more traditional methods, which is why Okta opted to promote customer feedback in this fashion. The end result was a series of compelling videos created by high-profile customers like Adobe, 20th Century Fox, and News Corp.
News Corp, for example, detailed life before Okta, including the complex challenges they faced, from operational inefficiencies to technology that required replacement.
With Okta, the company was better able to roll out applications and new tools to all of their 25,000 employees across the globe, greatly improving teamwide collaboration. Those profiled in the video explicitly attested that Okta delivered on what they promised — word of mouth just doesn't get any better than that.
As with any other brand alliance or partnership, it's important for B2B companies to carefully assess their own codified brand story, as well as the narratives being spun by potential influencers, before moving forward. Alignment between the story told by the company and that by the influencer is essential to fostering the sense of authenticity (and trust) that can make such a significant impact.
One way to accomplish this is to employ the help of influential individuals the company already knows and trusts — their own employees. IBM, a known innovator in the technology market, leverages employee advocacy as a way to organically grow the brand's influence.
IBM's story is one of innovation, and it's tethered to a commitment to create solutions that empower not only businesses, but mankind itself. Evidence of this commitment can be seen in programs like IBM Blockchain, which has been used by the likes of Plastic Bank to tackle ocean plastic and global poverty with blockchain-based digital credits. IBM Watson is used in a multitude of applications, empowering leaders in spaces like healthcare, where breakthroughs fueled by the technology accelerate the discovery of medical cures.
IBM's employees are familiar with the company's philosophy, and they, too, embody its core ethos of innovation for progressive change, and are incentivized to share content in support of this story on social media to influence others.
The company even set up an internal platform allowing employees to easily share promotional material on an array of social channels, and feeds staffers up to six pieces of potential content per day that they can choose to share or not share with their personal networks. Upwards of one thousand IBM employees engage in the influencing program, with many more "banging down the door" to participate.
As the actual creators of the products, no one is better equipped than employees to deliver this message. And as integral members of the IBM family, no one is better acquainted with the company's brand story than the workers themselves.
Philips Lighting is another successful organization using employee advocacy to boost customer engagement and brand awareness. "We have been so surprised in terms of engagement and downstream outcomes," stated Dana Hyland George, Senior Manager of Employer Brand & Recruitment Marketing at Philips Lighting. "We saw a gap where we could use an employee advocacy platform to help us amplify our story at scale… We wanted to humanize our brand, tell the world who we are and what differentiates us from others."
By quadrupling its employee sharing on social media, Philips has reached over ten million people with their influencer campaigns, and increased their company page followers by 26 percent.
While the B2C space continues to prove that influencer marketing does in fact work, B2B leaders are slow to adopt similar techniques. A lack of clear guidelines, plus a lack of readily available, vetted and credible influencers cause some companies to hesitate, and for good reason: partnering with a misguided influencer could put a brand's entire reputation at risk.
But the risks can be mitigated by understanding how a brand's story aligns with its potential influencers'. Businesses who are selective and pair with compatible partners can reach new heights, and new audiences.
Thought leaders and social media pundits can deliver serious ROI, based on both their knowledge of their respective field, as well as their established reach. Finding out who customers and employees watch and listen to, what authors they read, and whose blogs or articles they find particularly inspiring is a good first step toward identifying potential influencers.
Customers and employees can wield influencing power in their own right, and offer unique perspectives on products that B2B purchasers are likely to take into account when making the decision on whether or not to buy in.
If approached tactfully and thoughtfully, story-driven influencer partnerships will spell success for all parties involved.
Lindsay Cottman is an associate at Woden. Whatever your storytelling needs may be, Woden can help. Read our extensive guide on how to craft your organization's narrative, or send us an email at connect@wodenworks.com to discuss how we can help tell your story.