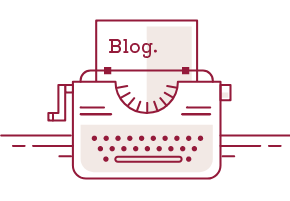 Walking a Thin Storyline
By Logan Krum
From the time he was 16 years old, Richard Branson saw opportunity and transformed it into a business. Through a series of ventures spanning Christmas trees, a magazine and the first of many record stores, Branson both succeeded and failed his way into creating Virgin Group, a conglomerate that now owns more than 60 businesses around the globe. Despite Virgin's breadth, it's Sir Richard Branson who captures the public's attention. Every time the CEO posts on LinkedIn, he personally reaches almost 19 million followers; he's the second-most followed CEO on the platform, behind only Bill Gates. Meanwhile, the official Virgin Group page has just over 210,000 followers.
Besides being a business magnate, Branson has held seven world records in events such as crossing the ocean in a hot air balloon. Recently, he announced plans to fly to space July 11, cutting Amazon's Jeff Bezos in line as the first business magnate to break the final frontier by just nine days. To quote one of his books, Branson has always been of the "screw it, let's do it" mentality, unafraid to succeed or fail—as long as he gets to try. Branson has made himself the embodiment Virgin's success: an avatar of perseverance and someone who cares about his public perception. In between entertaining the public with his go-getter attitude, he has donated billions of dollars to fight climate change, and donated a quarter of a billion dollars during the pandemic to help protect and save jobs. Virgin has benefited as a conglomerate with an adventurous and intrepid reputation thanks largely to its association with Branson.
According to a study by Burson-Marsteller, a company's CEO accounts for almost half (48 percent) of its reputation. In the digital era where leaders' personal platforms often exceed the reach of their company's, messaging from the CEO is arguably more influential than messaging from the brand itself.
A CEO with a reckless Twitter feed can have more influence on how a company is seen than the channels controlled by the brand itself. The value of that influence almost entirely rests on whether the CEO's public persona aligns with and reinforces the brand's story—or charts a course of its own. In the case of Branson, the CEO enhances the reputation of the brand, precisely because he reflects the organization's values, personality, and story. Too frequently in other cases, a CEO can damage their company with a single poorly worded Tweet.
Papa John's, the fourth best-selling pizza chain in America, found itself immersed in controversy in November 2017 thanks to its founder, the eponymous John Schnatter. Conflict erupted between the company and NFL, its most significant marketing partner, after Schnatter (then the CEO) publicly blamed declining sales on players kneeling in protest before games: "Like many sponsors, we are in contact with the NFL and once the issue is resolved between the players and the owners, we are optimistic that the NFL's best years are ahead. But good or bad, leadership starts at the top, and this is an example of poor leadership."
It barely took a month before the company announced Schnatter would step down as CEO of the chain, a move that was shortly followed by severing the brand's sponsorship of the NFL. In the following months, details of insensitive comments Schnatter made during a company conference call were revealed to the public, and the company removed his image from all marketing.
Until this split, Papa Johns' story was synonymous with Schnatter's: a hard-working owner of a single pizza shop who set out to make better pizza with better ingredients. Schnatter launched the company out of a broom closet in his father's tavern in 1984, selling his beloved Camaro in order to afford equipment. As his pizza's popularity spread, Schnatter was able expand the business, opening 1,500 locations over the next 13 years (he was even able to buy the Camaro back). It's the type of story America loves: an achievement of the American dream when all he had was a vision of quality pizza, a broom closet and an empty parking spot. His personal connection to the product helped customers build an emotional attachment to the brand; it was a major chain led by a CEO who seemed to really care about the individual pizza each person was eating. But when Schattner's behaviors undercut the personality and focus he'd cultivated over the years, it became clear that his face was no longer synonymous with what customers valued in the brand.
The company separated Schnatter's face and name from the brand, going so far as to remove the apostrophe from its logo as a symbol of removing his involvement from the company. Schnatter retaliated by filing a lawsuit with the company and launching a combative "Save Papa John's" website that summer.
The battle was public: it hurt Papa John's share prices, causing them to reach a low point in August 2018 as the drama unfolded. Sales similarly dropped in 2018, declining 11.8 percent from the previous year. However, since the story has disappeared from the news cycle and the company has successfully distanced itself from Schnatter by hiring a new CEO and implementing a rebranding, the company's shares have gradually rebounded (in 2021 they reached the highest point in the company's 37-year history).
The core of the brand's messaging continues to orbit around the quality of the product, continuing the chain's longstanding declaration of better ingredients and better pizza. The brand didn't drastically alter its story to rebound, but it had to distance itself from Schnatter when he was no longer consistent with that narrative.
Customers like to attach people to brands in order to foster a personal and emotional connection with the company. Once that face is ingrained with an audience (which CEOs's often is), their actions will be seen as synonymous with the brand's.
Elon Musk, the entrepreneurial mogul behind Tesla, SpaceX, The Boring Company and others, never shies away from publicly sharing his unfiltered thoughts. When a team of Thai soccer players got trapped in a cave for days in 2018, Musk put forth a well-intentioned but bizarre plan to save them using a self-designed mini submarine, and later made dismissive comments about the cave diver who ended up actually rescuing them (he later apologized for calling the diver a "pedo guy"). In another instance, Musk mused with the idea of turning his public car company private in an astounding tweet which prompted questions of his sobriety while discussing his company. Yet these and other missteps haven't hurt Musk's companies. If anything, they have strengthened the emotional connection audiences feel with the companies he is associated with so closely, all of which are built around a promise of shattering the status quo.
From his earliest days at PayPal, Musk has leaned into a persona as a blunt challenger to entrenched industries. His behavior and persona helps reinforce that aspect of his brands, which early adopter customers love, as they fight for share. Tesla has publicly positioned itself as the future of driving, with its messaging emphasizing an electric future for cars where one never has to visit a gas station again–a direct rebuke of the gas-powered incumbents. SpaceX's messaging similarly challenges the assumption that spaceflight is the domain of lumbering government agencies, evoking imagery of a multiplanetary humanity, in contrast with NASA. To shed the shackles of "soul-destroying traffic" that clogs commutes during rush hour, The Boring Company proposes that turning roads "3D," meaning air and underground tunnel travel, to revolutionize city travel in a (literally) groundbreaking way.
Each of these companies sees industries that are vital to human advancement but where the dominant players have become complacent, and challenges them go beyond the limitation of the human ability or societal standard. Musk's public persona may at times appear off-putting, but his signaling is intentional: by making more entrenched people uncomfortable, he shows those most likely to embrace his innovative companies that his promise of radical change is authentic—and that he will personally stand behind it.
By breaking down these barriers and creating this narrative for himself, he has attracted stakeholders and followers who will continue to place their faith in his leadership. Audiences awaiting to see the results of his brands (whether it be planetary exploration or a more convenient way to commute to work) aren't enticed by the prospect of receiving more of what they know–they want revolution, breakthrough, and eureka. With goals groundbreaking as his, his loyal followers don't want a conventional leadership style, they want messaging just as unconventional as the ideas behind his companies.
Musk's sometimes bewildering public persona and stunts haven't always been consequence-free. After the aforementioned Tesla tweet, in which he falsely claimed funding was secured to take Tesla private after it hit $420 a share, Musk had to answer to the U.S. Securities and Exchange Commission. The settlement required Musk to pay $40 million total in penalties, but with share prices for Tesla and SpaceX continuing to soar like the spacecrafts he wants to manufacture, the benefits clearly outweigh the risks of his approach.
There is significant upside when CEOs become the face of the brand, although like all upside, it does come with risks. Their main goal must be to embody a company's story in the way they publicly present themselves. In the case of Schnatter, who had long been the brand's leader and face of the marketing, controversy surrounding his personal beliefs and comments threatened the well-being of the brand. On the other hand, Musk has been able to craft his own story around an off-kilter persona: by handwaving the pomp and circumstance that CEOs employ while interacting with stakeholders, he has rallied a loyal base behind him. The off-kilter remarks and consequences he has faced with his public messaging could have killed other brands, but only bolstered his because it aligns with the story his brands are telling.
Logan is an associate at Woden. Want to stay connected? Read our extensive guide on how to craft your organization's narrative, or send us an email at connect@wodenworks.com to discuss whatever your storytelling needs may be.