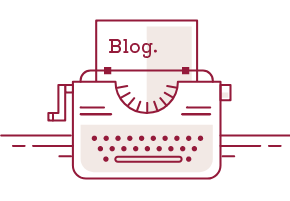 More than a Pretty (Inter)Face
Why Users Swipe Right on Brands
By Mike Dea
Search for "dating" on Google, and the results are not surprising. Matchmaking and speed dating appear, but also endless lists of the "10 best dating apps for…" matched with some qualifier, ranging from specific professions to broad demographics. Countless singles have tried or found love, on at least one dating app since their inception. While dating apps began as a niche offering, Tinder's 2012 founding quickly brought the concept into the mainstream for smartphone users looking for love. With mainstream adoption comes competition, and competition means apps like Tinder need new ways of standing out in a crowded room.
Tinder became the default for people looking for a date not due to a sterling reputation—in fact it is largely seen as the hook-up app—but because it made "dating" a game. Tinder's casual approach and interface eliminated sweaty palms, racing hearts, or social anxiety when approaching a potential paramour in a bar; instead, users just had to create a profile, write a blurb advertising their positive qualities, and swipe right to find a match with someone who might be interested in them.
Swiping turned the dating game  into a smartphone game: just a little effort and a little bit of fun was all that was needed to find a partner. This lower barrier to entry has created shifts in the ways people engage in dating behaviors. While some may want to look at this in terms of economics—such as why men will struggle in this new dating paradigm or how dating apps will affect the distribution of resources across the Marriage Supermarket—there's a more fundamental problem facing companies like Tinder: the (now) ubiquity of their idea, and its distinctive interface.
In 2018, 23.8 million people turned to companies like Tinder to help them find love. New competitors are leaping into this growing market all the time, with some attempting to facilitate "slow dating," others allowing failed dates to review you, and still more attempting to facilitate love through matching dog preferences. There are companies looking to the blockchain to disrupt their fellow dating apps, and so many others eyeing the throne Tinder sits upon.
Tinder may have a leg up on all of these apps, because it's got size, it's the first, and it's got the widespread adoption that happens when someone develops a new, innovative feature that few others think to emulate. Companies like OkCupid or Hinge may implement a swipe functionality, but everyone knows they're more Tinder-esque than unique experiences. But companies don't need to emulate Tinder's functions or offer new features; they need a different kind of message altogether.
Enter Tinder's biggest challenger: Bumble, an app founded by former Tinder founder Whitney Wolfe.
Bumble is similar to Tinder in terms of its features: it's a free, location-based, and designed to swipe left, right, or up, pending on a user's opinion of their potential match. The biggest difference between Bumble and Tinder in terms of functionality is pretty straightforward: a feature that requires women to make the first move after a match, which is designed to limit the amount of unwanted messages and harassment against women, which  has allowed Bumble to bill itself as a "female-friendly version of Tinder." As a differentiator, this sets up Bumble to be ridiculed as a Tinder knock-off.
However, though the features and benefits may be largely similar, perception among users is that Bumble is better than Tinder for dating, because the quality of the candidates tend to be more interested in compatibility. Additionally, Bumble has evolved away from just being a "female-friendly Tinder" to include a friend-finding and professional networking service that use the same interface, making Bumble less about romantic relationships or late-night trysts, and more a platform for building relationships of all kinds.
In danger of losing its dominance in dating, Tinder is still lacking the compelling story that it needs to win customers away from Bumble. Singles still view Tinder as a hook-up centric application, and even its owner has positioned it as the "casual" option in its dating application portfolio. Meanwhile, Bumble has consistently positioned itself around building relationships and empowering women—and iterated its product to support this approach. Whether it's a 24-hour timer that limits how long a person has before their match expires, or the fact that women have to make the first move, or that its guidelines aim to foster a community where everyone feels respected, Bumble positions itself as utterly distinct from Tinder.
This narrative is unique in that it ignores the fact that Bumble's interface is essentially the same as Tinder's, and instead focuses on the value and importance of using the app to build meaningful connections instead of just a few more notches to a user's bedposts.
This difference speaks to and why one resonates over another in specific audiences. Tinder's focused on features; they feel that Bumble's infringed on match-making through swipe technology, and even filed a lawsuit to prevent Bumble from continuing to use it. Bumble, on the other hand, builds its case for users not on the swipe, but around the fact that the features and benefits are so run-of-the-mill that for an app to provide meaningful value it must deliver far more. It's no surprise that message has resonated with 55 million Bumble users.
However, whether it's in a legal battle with Match Group or pushing to outlaw digital harassment on dating apps, Bumble is attempting to live by its values and core narrative, and that has enabled it to thrive despite Tinder's lawsuit as much as any other and turn the dating app industry into a "two horse race" of sorts.
When a single sees a Tinder ad or peruses its offering in the App Store, they know what they'll get: endless swiping, a mix of conversations, and maybe an adventure. Bumble tells them to come for the dating, but stay for the friends, the professional networking, the wine bar and café called "Bumble Brew," or the opportunity to get help from the Bumble Fund. Tinder is focused on introducing people as quickly as possible, whereas Bumble recognizes that in a world where people crave, and have trouble making, meaningful connections more than ever the paradigm needs to shift toward true connection.
As if it weren't enough to have to battle against upstarts like Bumble, Tinder and its like have a new problem on the horizon that threatens the ability for a features-focused company to survive.
Tinder has numbers on its side because it was one of the first, but reports indicate that app usage is growing more slowly in the U.S. across the industry, with an expectation that growth will reach as low as 2.3 percent by 2022, which means there will be increased competition for people looking for love. With around $679 million entering the dating app industry there's more at stake than ever, and Tinder grew half as fast as Bumble within the 2018-2019 period, setting a trend that will continue if Tinder continues on its present course.
Tinder might have been a pioneer of Swipe Culture, but as it proliferated, people got tired of the rude behavior they experience on the app, and some millennials are forgoing apps altogether to try to find love in the analogue world because they are seeking healthier, more respectful ways to connect, something that Tinder isn't known for, and is unlikely to correct as the public continues to view Tinder as a more casual app to alternatives. Bumble, by contrast, is focused on the hero of its story: people want respectful ways to connect, so it creates a platform where they can do so for a date, a friend, or a professional connection.
Dating apps will likely remain part of the modern dating culture into the future, as they offer quick, efficient means of connecting with someone, but this ability to create quick connections simply won't be enough to respond to changes in the dating app industry and what people looking for love need to resolve their broken world. Daters don't have to settle for Tinder's version of Swipe Culture when companies like Bumble are offering a platform that caters to all kinds of relationships, and does so in a respectful way. Tinder might have been an innovator when it came out with its swipe functionality, but functions aren't what maintains customer interest; the story they get to be a part of is what keeps users swiping.
Bumble has managed to craft a compelling narrative that not only keeps people coming back, but helps it stand out in a sea of nameless (inter)faces.
Mike is an associate at Woden. Want to stay connected? Add Mike on LinkedIn. You can also read our extensive guide on how to craft your organization's narrative, or send us an email at connect@wodenworks.com to discuss whatever your storytelling needs may be.
---