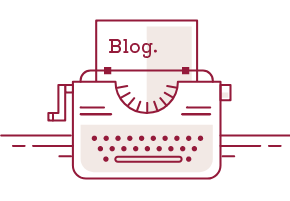 Press Pause Before You Join the Cause
Brands that desire to engage with social causes must reflect on their purpose before committing to action.
By Andrea Bullard
Throughout June and July of 2020, outraged people flooded streets in cities across the United States to demand justice in the wake of George Floyd's murder at the hands of Minneapolis police. A certain ubiquitous coffee retailer stood inertly as the backdrop to many of these demonstrations, barely visible above the sea of masked faces, cardboard signs, and raised fists: Starbucks.
The protests spoke to the deep pain felt by many across America regarding its police force's historic mistreatment of Black people, and widespread racial disparities in the country.
Following the initial wave of emotional demonstrations, Starbucks joined other American corporations— the bulk of which had no history in proactively addressing racial inequality—in swarming its customers' social media feeds with antiracist messages, scrambling to align itself with the Black Lives Matter movement, the main organizing force behind the protests:
We will confront racism to create a more inclusive and just world.
We stand in in solidarity with our Black partners, customers and communities.
We will not be bystanders.
The company appeared to deepen its investment in the cause of racial justice when it announced it would donate $1 million to "organizations promoting racial equity and more inclusive and just communities," in addition to partnering with Arizona State University to create educational resources for its employees and customers.
In that moment, the coffee giant sent all the right signals that it was committed to the values espoused by Black Lives Matter, and to advancing equality on behalf of its Black customers, employees, and partners. In the midst of far-reaching, significant cultural conversations, brands such as Starbucks often feel compelled to speak up. This obligation, however, is often misunderstood. No matter the pressure they feel from others, brands are not obligated to advocate for any cause. If a brand makes the decision to become part of a cultural conversation, it must be wholly committed to both words and actions; the decision to do so, and the actions that follow, must align with the organization's purpose.
Just days after Starbucks publicized its financial contribution, the company circulated a memo reminding employees that wearing Black Lives Matter accessories violated its policy against clothing with political themes. The company explained that the policy was designed to prevent angering customers who hold opposing viewpoints. Except, based on its public actions, those viewpoints were perfectly congruent with Starbucks itself.
Why would a company committed to racial justice take issue with employees expressing the same belief? Although Starbucks promised to stand in solidarity with its Black partners, customers and communities, its immediate actions exposed a significant disconnect: that it would continue to be a neutral bystander.
Turbulent times give brands an opportunity to live their purpose by responding in ways that illustrate its centrality and relevance. Moments such as the Black Lives Matter protests challenge brands because customers, employees, partners, and investors demand a response; the more clearly the organization understands and aligns with its guiding principle, the more confident it can be in its actions.
Starbucks' purpose, "to nurture the human spirit," should be at the core of all it does—an unchanging moral that provides direction to the entire organization. Embracing this message should have motivated the brand to not only speak up as it did, but to defend its employees' push for the same cause. By refusing to support team members, the brand acted against its own values, and undermined the impact of its public stances. Starbucks effectively abandoned its story—and lost customer faith in the process.
After calls to boycott the brand began trending on social media, Starbucks reversed the employee policy, solidifying the perception that its position was not rooted in anything other than reaction to public upheaval. The company's history of racist in-store incidents only reinforced the notion that its gestures of solidarity were performative—the panicked attempts of a corporation to respond to pressure, rather than to racism itself.
Starbucks has a clearly defined purpose, and a story with which to communicate it. Had the brand only looked inward, and determined to use its moral as the lens through which to filter its response, it likely would have engaged with conversations around racism in a way that was both authentic, and meaningful to customers.
Companies often struggle to move beyond superficial attempts to combat racial injustice, despite having a stated purpose that compels them to do so. The reason so many brands fail to take meaningful action in response to moral crises is a reflection of the humans that lead them: its much easier to post or comment in favor of causes than it is to act on their behalf. A brand's story is its strategy for carrying out its purpose: stakeholders can use it to hold the brand accountable, and leadership must see it as a compass that gives them confidence in their response to turbulent times, no matter their personal discomfort. Those who lack  this all-important narrative will struggle to identify their place within any social upheaval.
Ben & Jerry's is an exception. It has clearly defined its purpose around linked prosperity, and has invested in a number of storytelling structures that motivate its decision making. Its social mission compels the brand to find innovative ways to make the world a better place, and as a result Ben & Jerry's has aligned itself with numerous causes that share its vision of moral evolution.
While Starbucks was drafting its new guidelines for employee attire, Ben & Jerry's crafted a forceful statement against white supremacy which included specific policy demands aimed at rectifying historic racial inequities in America.
The company's three-part mission encompasses its devotion to improving quality of life at a local, national, and international level. Its story motivated the ice cream purveyors to be among the handful of companies who supported Black Lives Matter as early 2016. Ben & Jerry's didn't require public pressure to make a stand: it's own values demanded them to do so proactively, and a culture built around embracing them made the decision to do so straightforward.
In a statement, which appeared on the company's website under the heading "Why Black Lives Matter," Ben & Jerry's addressed the need for systemic reform while identifying its role in upholding oppressive structures and its responsibility for dismantling them.
The company has since made significant investments in the fight against racism. In addition to regularly providing educational resources on its digital platforms, Ben & Jerry's also took direct action in support of policies designed to combat systemic injustice.
In 2018, Ben & Jerry's partnered with Color of Change, an organization devoted to eliminating racism in the workplace (as well as many other institutions). That same year, it created an ice cream flavor called Pecan Resist, a condemnation of Donald Trump's "regressive and discriminatory policies." The company echoed the move in 2019 when it released Justice Remix'd, a flavor dedicated to criminal justice reform. By aligning its products with its values, Ben & Jerry's emphasizes its role as the compassionate mentor in the story it tells.
Moments such as the aftermath of George Floyd's death force an immediate conversation for organizations. But society-wide moments of inflection aren't required for a brand to experience a reckoning on the disconnect between its purpose and its actions.
In the 1990s, the United States witnessed a series of increasingly stronger pushes towards better environmental practices, as citizens began to see the inevitability of global warming. At the turn of the millennium, the Environmental Protection Agency confirmed that inadequate waste management programs, particularly in the corporate sphere, played a significant role in the production of excessive greenhouse gas emissions.
When environmental groups confronted computer manufacturer Dell about its lack of recycling efforts in 2003, the technology company wisely reflected on its purpose and values before responding. Rather than placating activists with words and donations, Dell viewed the challenge as an opportunity to live its purpose: to drive human progress through technology, and recommit to its values as it charted a more ethical course.
Dell has evolved authentically because its story has shaped its environmental strategy from the moment it committed to addressing climate change. In correctly identifying its role in its brand story—that of the innovative mentor who enables people to solve problems with technology—it has become an example of serious environmental stewardship for its customers. In 2006, it became the first info tech company to successfully implement a closed-loop recycling program, facilitating the return of used products for eco-friendly disposal, empowering its customers—the heroes of its story—to engage in ethical practices.
Dell uses a clever circular design approach with the aim of transforming its own manufacturing waste into raw materials. It has also been a leader in packaging innovation, engineering containers made with refuse, like ocean-bound plastics, as well as sustainable materials, such as bamboo and wheat straw.
Dell's story continued to govern its actions into the 2010s. When the company signed the American Business Act on Climate Pledge in 2015, it proved its devotion to furthering progress by committing to take measures such as reducing GHG emissions by 40% by 2020 and implementing zero-waste packaging across all product offers by the same date.
Dell's transformation resonated with customers because the company used its story to inspire new direction. And, most importantly, because its day-to-day actions were perfectly aligned with its message.
When all of society is engaged in a conversation, brands often feel they must speak out. That can be due to pressure from external stakeholders, or even just a feeling that the brand is missing out by not engaging. But, before any company responds, it must begin by looking inward, and understanding who it is, why it matters, and why people care. When this story is clearly defined, it can give companies confidence in whether they should respond—and how to live that promise if they do.
Andrea is an associate at Woden. Want to stay connected? Read our extensive guide on how to craft your organization's narrative, or send us an email at connect@wodenworks.com to discuss whatever your storytelling needs may be.