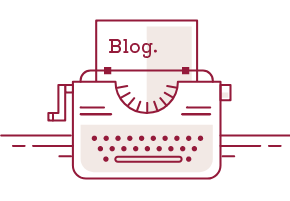 I'm headed back to Haiti
By Dan McDonough, Jr.
Woden Partner Dan McDonough is heading back to Haiti as part of his ongoing work there to help develop the community of Anse-À-Foleur. The following is a post he published on his Medium:
I'm embarrassed. In early December, I'll head back to Haiti. I'll see folks who I know, who know me, for whom I haven't done enough in the last year. And despite this, they will be smiling — some of the most amazingly authentic smiles I'll see for months — just to see me.
That's the story for much of Haiti. The people have a remarkable spirit despite the overwhelming despair they ought to feel based on their circumstances. I'll be traveling back to Anse-à-Foleur, one of the poorest, desolate communities in one of the poorest countries in the world. It's a study in superlatives. Last time I was there, we learned through Fr. Gregory of the need for a water treatment facility. That's right: While we try to figure out how to get an iPhone 7, people on the northwestern coast of Haiti just want a reliable source of clean water.
Good news is that the water treatment facility is up and running now, with a little help from friends. And I can't wait to see it and drink from it in December!
But Haitians need more than just relief. They need folks who want to help them develop their economy, so that they can sustain their own lives and happiness without the constant charity of the rest of the world. And that's what this trip is about. I'm hoping that while my friends and I will continue to rebuild basic needs, that we can also invest in new economic enterprises—a coffee-growing business, basic agriculture, commercial fishing, and more—that will give people purpose and the independence they want and deserve.
I first learned about Fr. Gregory Jeudy and his parish from a great personal friend, Pat Hagan, who lives in Greenwood, Indiana. I had explained a few years ago to Pat my desire to find new ways to give back to humanity, where the return on investment would be the most profound. Pat told me that his parish in Greenwood had a sister parish in Haiti (Bassin-Bleu) and that the impact they've had there has been quite remarkable. The good folks of Our Lady of Greenwood have spent years supporting Bassin-Bleu through their Hearts For Haiti organization. They've built a school there, supported the operating costs, and brought smiles to Haitians (and Hoosiers) with each visit they've made to the village.
They even built a basketball court for the community — after all, they are from Indiana!
In fact, there was a group from Our Lady of Greenwood visiting Haiti when Hurricane Matthew pounded the Caribbean a month ago. Father Mike Keucher wrote a homily about getting stuck there when the storm came, and explained how once again the Haitian spirit carried the group through the storm. His words are a great introduction to a great cause.
Pat's conversations with me two years ago prompted me to make the trip to Haiti, where I met Henri—who served as our guide, driver, and, most cherished, my friend to this day. We had interesting experiences getting to Anse-à-Foleur, to say the least. But we got there and met Fr. Gregory and the nice people of the community.
Fr. Gregory once was the pastor of the parish in Bassin-Bleu. When he moved to Anse-à-Foleur, the Greenwood parish began to help this new community as well (as much as it could), but resources began to thin out. Pat thought I could step in a bit with Fr. Gregory's new community with the help of my network of friends. And though I've done a little already, I plan to step up my support and efforts significantly starting with this next trip Dec. 6–9.
I'm hoping you might be willing to help, too.
Right now, the goal is to continue providing the resources necessary to sustain humanity and help it flourish. That includes basic needs like water and medical care. It also includes decent infrastructure for schools and the operational costs associated there. But once that's taken care of, then comes the real transformational assistance: development.
I'm taking this trip with a few entrepreneurs like myself, so that we can identify ways to fuel the hyper-local economy. Small business grants of $500-$2,500 each, for instance, so that families can start businesses. Investments in a way for local Haitians to gain access to international markets is another way we expect we'll be able to help. But that's the point of this trip, to identify ways to create sustainable business in the community while giving the community what it needs to bridge the gap. Our goal is to listen to what the local community wants and needs, and then help provide the resources and advice to support those most interested in the opportunity.
My goal is to help the people in the village of Anse-à-Foleur to help themselves to whatever it is that would complete their lives. Opportunity is what I want to offer, in whatever shape that can allow Haitians to become more independent and self sufficient. In the meantime, I'll get the embarrasing joy of seeing friends, reconnecting with Henri in person, feeling the love of a community and sharing meals with people who are happy to share what little they have.
Wish me luck. More importantly, wish them grace, hope and inspiration.
Want to help? Here's a few options: Write a small note that I can bring with me for the community. Seeing that others care means a lot to them. I'll print it out and bring it along with this post from Medium that I wrote, and we'll share it with the community. You can email your note (or picture) to dan[at]elauwit[dot]com. If you're inclined to contribute funds, please visit the link here to contribute to my donor-advised fund so that your contribution is fully tax deductible. Anything contributed between now and Dec. 6 I will donate to this effort.
Dan McDonough is a founding partner at Woden. Whatever your storytelling needs may be, let Woden help. Download our free StoryBlueprint, or send us an email at connect@wodenworks.com to discuss how we can help tell your story.